De Smaakspecialist x BestPartner
De Smaakspecialist, owner of the brands Smaakt, BioToday, Raw Organic Food and Consenza, is expanding and will take over the distribution of the (gluten-free) food brands from BestPartner as of January 17, such as SamMills, Emco, Vitabella and Coppenrath.
This merger will enable De Smaakspecialist to strengthen its market position and continue to build on its mission. Since its foundation, more than 19 years ago, de Smaakspecialist has been making organic and responsible nutrition available to everyone. The product range is good for people, nature and the world. And people with celiac disease (gluten intolerance) also deserve to eat well and tasty.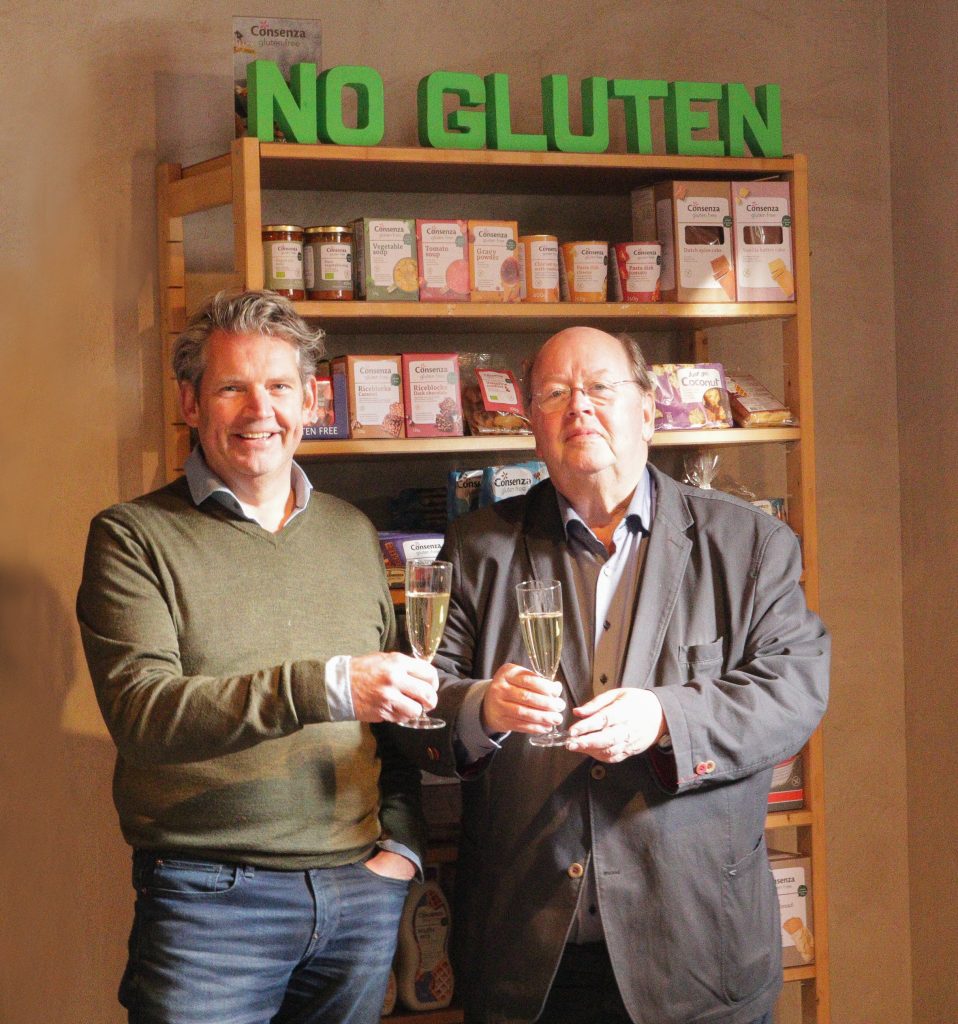 Photo: Pieter Dirven (left) and Frank Hollander
Gluten free assortment
BestPartner's products are a good extension of de Smaakspecialist's current product portfolio. This fulfils a great wish of de Smaakspecialist: further growth in the gluten-free, diet and health categories.
BestPartner has a large, international network and adds value to the network of de Smaakspecialist. This makes it possible to speed up the international expansion of de Smaakspecialist. BestPartner's current collaborating producers offer the opportunity to further expand the range of Consenza, the existing gluten-free brand of de Smaakspecialist. In addition to sustainable nutrition, de Smaakspecialist also believes in sustainable partnerships.
The BestPartner team will be included in the team of de Smaakspecialist. "We are pleased with the knowledge and expertise in this team. We are really looking forward to expanding our scale with the arrival of BestPartner. This makes us stronger in the chain. I would like to thank Frank Hollander for the opportunities and support he has promised for the integration. We are looking forward to integrating the BestPartner range into de Smaakspecialist!", says Pieter Dirven, founder of de Smaakspecialist.
Do you have any questions? Please feel free to contact us. If you see opportunities for further cooperation, challenge us.
Sincerely,

De Smaakspecialist
Luchtenburgseweg 2
4858 RJ Ulvenhout AC
+31 (0)76 565 6709

BestPartner
Duikerweg 5D
5145 NV  Waalwijk
+31 (0)416 650 739