BioToday Veggie Crackers
If there is one thing that's indispensable for a healthy happy lifestyle, it is veggies! Gobbling up enough vegetables every day can be quite a challenge for some people. So let's make it a bit easier to get in your daily amount of vegetables and 'hide' a portion in some yummy crunchy crackers! Ta-dah, BioToday Veggie Crackers are born!
What we love about these veggie crackers, besides the delicious crunch and great taste? They are high fibre, packed with protein and a great source of vitamins. Even better, they contain no artificial additives or preservatives and no added sugar whatsoever!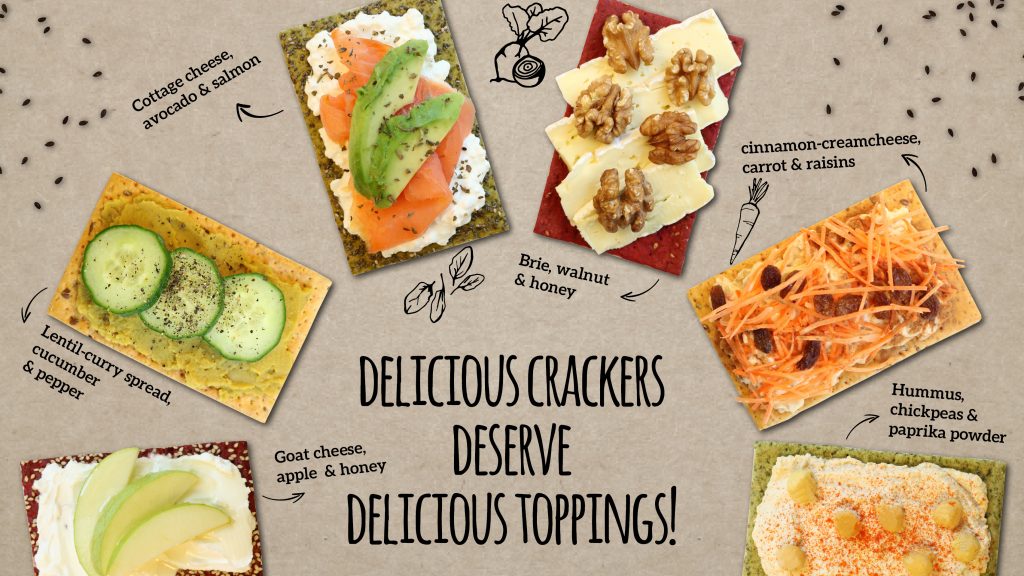 Which one will be your favourite?
BioToday Beetroot Cracker with Sesame Seeds
BioToday  Spinach Crakcer with Chia Seeds
BioToday Carrot Cracker with Flax Seeds
What makes these Veggie Crackers so unique?
Organic
No artificial additives
No added sugar
Great source of protein
High fibre
Whole grain
Deliciously crunchy!
This product is an innovation from de Smaakspecialist and is currently not yet available in the supermarket.
For retailers:
Would you like to these colourful veggie crackers to add some sparkle to your shelves?
That's wonderful! Click here for more information or to request samples.
Our export team would be more than happy to help you out with any questions you have and sample requests, so don't hesitate to get in touch.
Or simply give us a call (+31 (0)76 565 6709) if you feel like having a chat.