Smaakt welcomes new addition to the flaxseed-family
Meet the newest member of Smaakt's flaxseed-family: roasted whole flaxseeds!
MEET THE SMAAKT FLAX-FAM: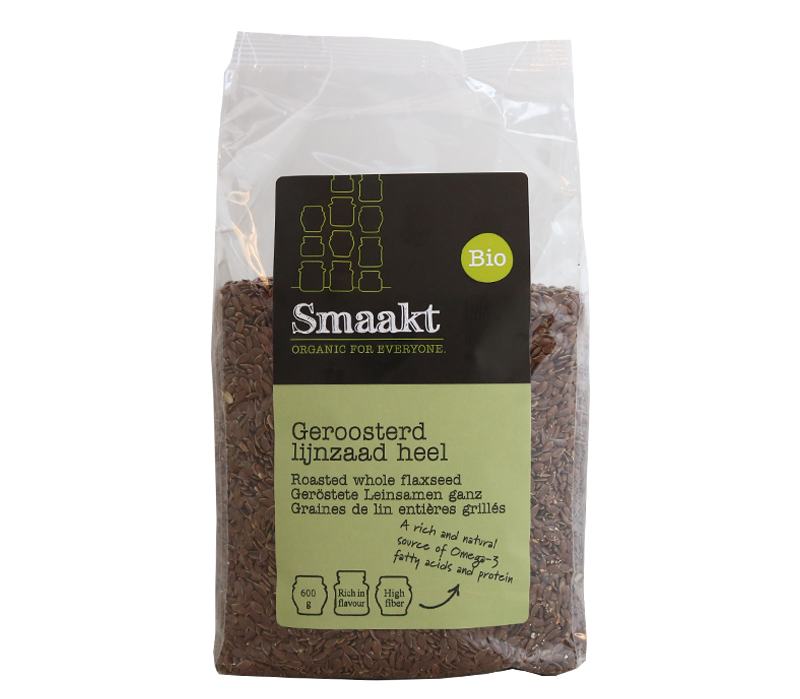 Roasting flaxseeds adds a flavourful, rich nuttiness to the taste of the flaxseeds and also provides an extra crunchy bite. A rich taste and extra crunchiness? Who doesn't love that?!
Roasted flaxseed is delicious added to a bowl of (plant-based) yoghurt, as a topping over a salad or soup and even works well in sweet bakes.
A little unexpected bonus of these yummy roasted flaxseeds: No nutritional benefits are lost in the roasting-process! Research into the content of ALA (omega 3) in flaxseed has shown that there is no significant degradation of these healthy fats by heating them.
Why is Smaakt Roasted Flaxseed so amazing?
Organic
100% flaxseeds
High fibre
Great source of protein
Deep, rich flavour
Crunchy texture
Natural source of Omega-3
Just simply amazing!
For retailers:
Would you like to welcome this brand new flaxseed product to your shelves?
Perfect! Our export team will happily help you out with any questions you have, more information and sample requests, so don't hesitate to get in touch.
Click here for more information or to request samples. Or simply give us a call (+31 (0)76 565 6709) if you feel like having a chat.