B Corporations (or B Corps) are a growing group of companies who are reinventing business, by pursuing purpose as well as profit.
De Smaakspecialist has been certified by B Lab as having met rigorous social and environmental standards which represent its commitment to goals outside of shareholder profit.
The B Corp Certification is for the whole of your business and covers five key impact areas of Governance, Workers, Community, Environment and Customers. The certification process is rigorous, you have to score over 80 and provide evidence of socially and environmentally responsible practices – including energy supplies, waste and water use, worker compensation, diversity and corporate transparency. To complete the certification, the company will legally embed their commitment to purpose beyond profit in their company articles.
The B Corp Community
De Smaakspecialist is now part of a community of over 2600+ businesses globally who have certified as B Corps. The B Corp Community is reflective of the European economy with businesses from a cross section of industries and sizes. These include well known brands like innocent, Patagonia, Alpro, Triodos Bank, Alessi, Ecoalf and Innocent .
Recent attention on the food industry makes de Smaakspecialist B Corp Certification a notable step, and signals a shift towards greater accountability and transparency in the sector.
Nathan Gilbert, Executive Director of B Lab Europe, says:
"We are delighted to welcome de Smaakspecialist to the B Corp Community. This is a movement of companies who are committed to changing how business operates, who believe business really can be a force for good. We know that de Smaakspecialist is going to be a fantastic addition to the community and will continue driving the conversation forward".

"Being able to welcome de Smaakspecialist to the B Corp Community is hugely exciting. Their commitment to doing business differently will be an inspiration to others and really help spread the idea that we can redefine success in business to be as much about people and planet as it is about profit".
There are currently 500+ certified B Corps in the Europe and 2600+ worldwide.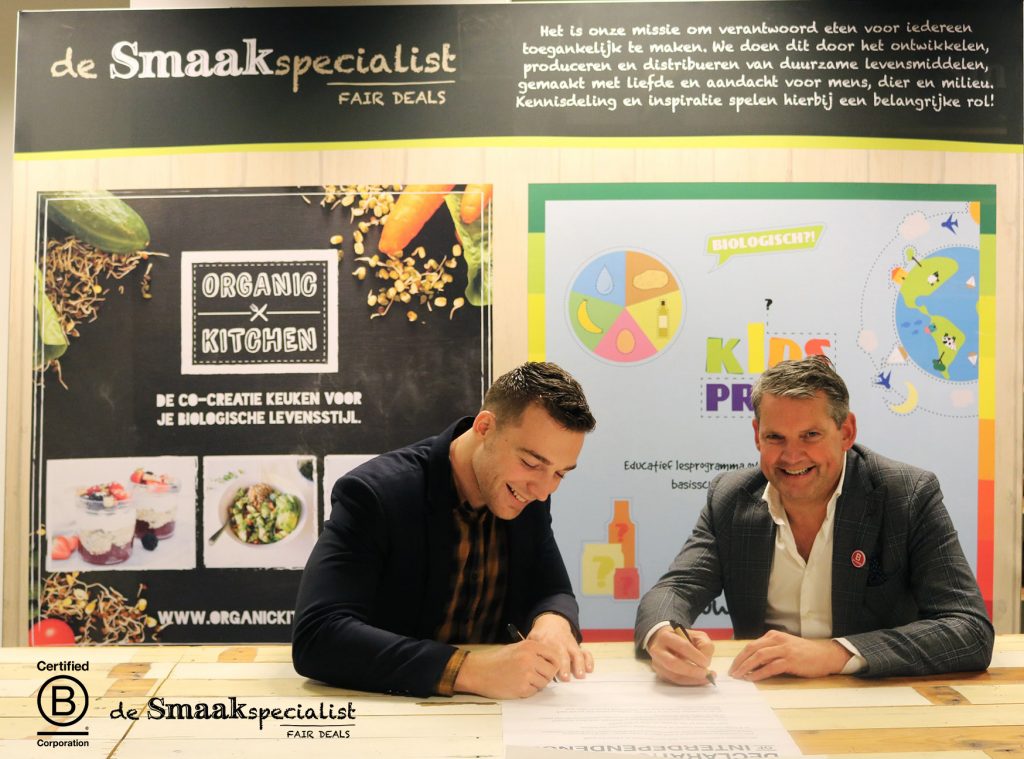 About B Lab Europe
B Lab Europe is a non-profit established in 2014 to serve a growing community of European companies using business as a force for good. B Lab measures and verify companies' environmental and social performance using the B Impact Assessment, and ensure rigorous standards are met by all European B Corps. Together with B Lab teams from around the world, they link a global network of socially and environmentally responsible businesses and promote positive, action-led change towards a new approach to business.
http://bcorporation.eu/