The new vegan meat substitutes from Smaakt
De Smaakspecialist (a B Corp organization) is introducing an organic vegan fresh product range of meat substitutes under the brand ''Smaakt'', consisting of burgers, sausages, minced meat and balls.
Lifestyle
The desire for vegan products has recently increased significantly. The consumption of vegetable products is becoming more of a lifestyle rather than a trend. Young adults particularly are choosing a vegetable meat substitute over real meat products.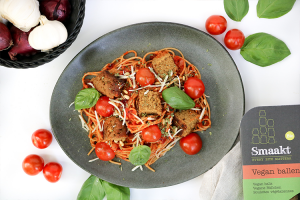 Smaakt vegan meat substitutes
The vegan fresh products of Smaakt are a perfect fit with this need. These products are available in the shape of burgers, minced meat, sausages and meatballs. Perfect as a replacement for meat in a traditional meal, especially to make the transition to a vegetarian meal as easy as possible and at the same time very suitable for contemporary dishes. A valuable addition to the existing vegan range of products from Smaakt (among other things like vegan cheese and meals).
The new vegan products are meat substitutes made out of legumes (peas and fava beans). This gives these vegan products a meaty texture. In addition, these products contain an average of 15% more protein than beef and 75% less saturated fats.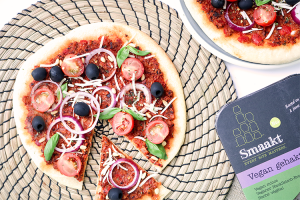 Pieter Dirven (founder of De Smaakspecialist): "We are extremely proud of the introduction of these products. Not compromising on taste was our most important goal and we succeeded: our products are tasty and meaty. At De Smaakspecialist, we believe in the power and urge of good food for a sustainable world. With these Smaakt vegan fresh products you take good care of yourself and the world.''
Of course, the vegan fresh product range of De Smaakspecialist is 100% organic. It does not contain added sugars and no soy.
Smaakt meat substitutes are available at Jumbo and at our website foodshop.bio.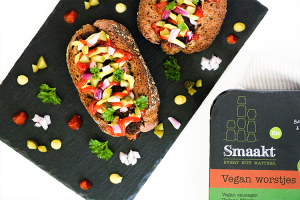 Want to know more?
Take a look at the website of Smaakt or get in touch with De Smaakspecialist  (info@desmaakspecialist.nl of +31 (0)76 565 6709)